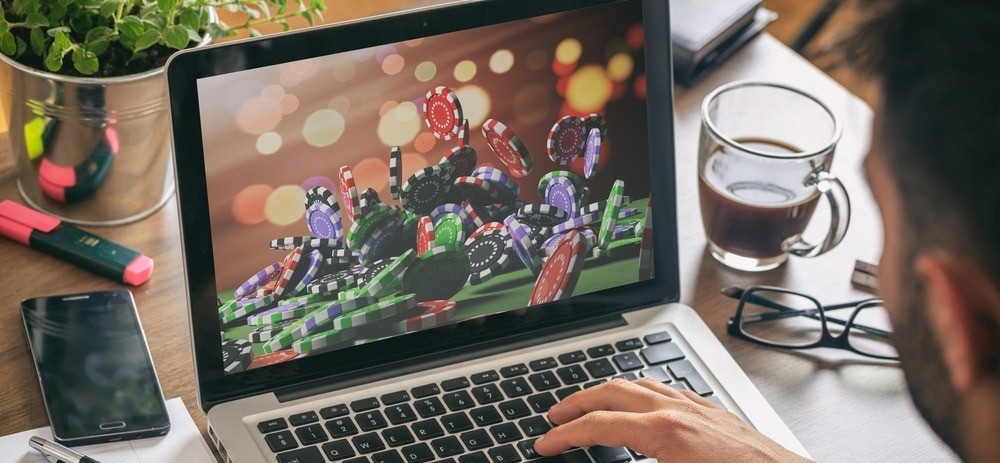 It is no secret that no matter how good of a casino player you are, the casino always wins. But how much it will win depends entirely on you. When you're an inexperienced player, you make so many mistakes at the beginning that look ridiculous to you when you become more experienced in the game. With practice, you start understanding how the casino works and you set your goal of beating it.
The first thing you will learn is that you should never choose a game simply for aesthetics. There is so much to a game that you should pay attention to other than how it looks. But you will learn that either the easy or the hard way. If you want to learn it the easy way, there are some useful tips you could use.
So how to beat an online casino? Which skills do you need to possess in order to increase your winnings and take them all, leaving not a single penny to the casino? There are several hacks that you can use, and we're here to provide them to you.
Set Your Spending Limits and Never Cross Them
Online casinos do everything in their power to allure you to stay on their sites and spend more of your money. Don't let them get to you. Set a spending limit and stick to it. If you have decided to play with $200, deposit them, play, and never cross that limit, no matter what.
Expect a special promotion to pop out of nowhere, but resist it. There are two reasons to do this. First, online casinos want you to go and chase losses, wants you to invest more of your hard-earned money. If you continue playing despite the fact that your budget doesn't allow it, the casino wins. And secondly, this is how you become an addicted gambler. Spending more than you can afford, gambling with no limits, making excuses just to play a little bit more, causes a gambling addiction.
Learn the Wagering Requirements and Withdrawal Limits by Heart
Before choosing a game, you need to learn several things. First, read the Wagering Requirements section. The casino takes the most of your money with these wagering requirements, which are so well hidden and not visible on the first look. Usually, the wagering requirements are written with teeny tiny letters on the bottom of the promotion and are hardly readable.
If you cannot understand them, go to the T&C section and try to comprehend them. If that doesn't work either, contact the Customer Support, but never, ever play a game before you see how much you need to wager in order to be able to withdraw your winnings.
In addition, check the withdrawal limits. Some casinos tend to limit the amount of money you can withdraw in a day or in a month. Imagine hitting a huge jackpot and not being able to withdraw it? That would be a shame, and once again, the casino will win.
Make Good Use of the Bonuses
Bonuses are the reason you are playing at an online casino and not in a land-based. Bonuses are there to be taken advantage of. Before you choose a casino to play at, check their bonus and promotional offers. The more the merrier. Then, check the wagering requirements for these bonuses. Usually, casinos put high wagering requirements so, for instance, instead of withdrawing $100, you will cash out $60. There are online casinos that offer bonuses and promotions with very little or no wagering requirements. These are the casinos you should play at.
Know the Games, the House Edge, and the RTP
After you have read the wagering requirements, you have claimed the bonuses, it is time for you to familiarize yourself with the games at your disposal. As you can see in the Terms and Conditions section, some games have a huge house edge and others have as low as 0.05%. For instance, blackjack has the lowest house edge if you have a good playing strategy. Slots, on the other hand, are known for the insane house edges.
Choose a game with a decent RTP. Anything from 96% to 99% is great, although there are games that give you an even higher RTP. The Return to Player percentage is the money that the casino gives you on each of your wins. For instance, if you have won $100 on a game with a RTP of 96.6%, you will be able to cash out $96.60. The 3.4% is left for the casino. So, in order to beat it, look for games that will give you a low house edge, like blackjack, and the highest RTP possible.
Stop Betting on Time and Manage Your Bankroll
Bankroll management is as important as the first tip about setting limits. In fact, you first set the limit of your entire budget and then you should set the limit you want to spend for a round. Let's say that you're playing a slot game. The coin value is $0.01, and there are 20 fixed paylines. The minimum bet you could possibly place is $0.20 while the maximum is $200.00. The maximum coin value that you can bet is then $10.00. Go back to your budget limit and compare it with the maximum and minimum bet you can make and do the math. Stick to the outcome of the equation.
Choose the Right Payment Method
Now that we've covered all the technicalities, it is time to check one more thing from the list, the payment methods. Remember the importance of wagering requirements and the house edge percentage? Well, the payment methods are as important, since they can also require a fee. Even if you choose a no wagering offer and a game with a low house edge, you can lose your battle with the casino if you haven't checked the fees of your chosen payment method. Look for payment methods where you have to pay no fee or a small fee which you can afford. There are plenty of online payment methods you could use and still get a head start over the casino.