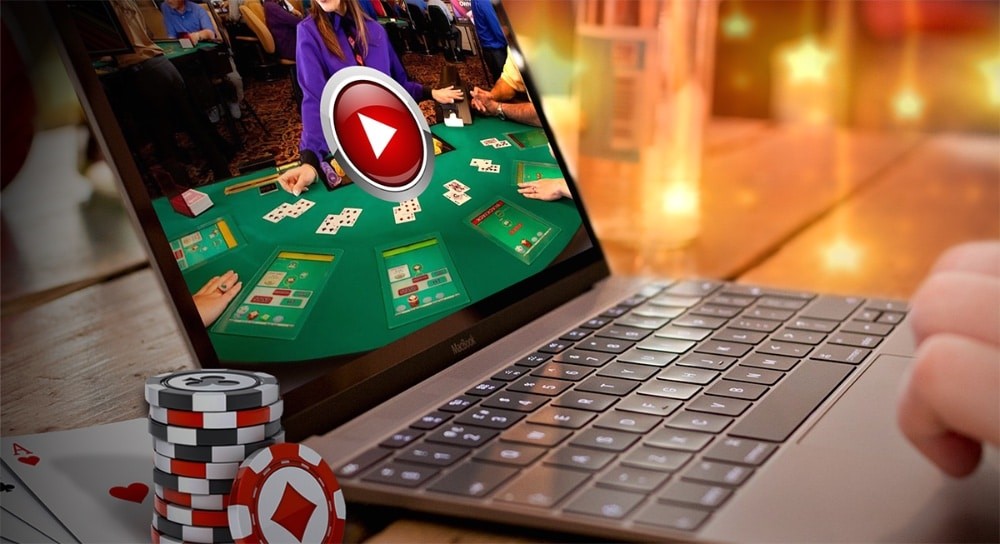 The iGaming industry keeps on growing day by day. There are numerous online casinos that offer all kinds of online casino games, bingo, betting and many other forms of gambling activities. Many countries around the world have their online gambling regulated, and there are several gambling regulatory bodies that make sure everything is in order.
In order to start an online casino, there are several things you should take into account. You should make sure you get a reliable software provider to supply your games, and you need to obtain a gambling license for the targeted market. Then, you will need to choose trustworthy and convenient payment methods that you will offer your players, and work on the layout and design of your website. Marketing strategy is a must, as is security and fairness. We will explain each step thoroughly, so make yourself comfortable and pay attention.
Find an Experienced Software Provider
The essential decision you need to make in the process of starting an online casino is choosing the right experienced and reliable software provider. This means that you need to find a software provider that understands the iGaming industry, has years of experience and a good reputation. You should really take your time and consider possible options since you'll need to make a long-term partnership with this provider.
The right software provider will have to offer a white-label solution that will offer several features and a well-established turnkey infrastructure. The white-label solutions the perfect candidate should offer are a responsible customer support, an advanced management system, a customizable front-end, at least one gambling license, a wide range of payment methods, an access to a huge portfolio of casino games and a decent coverage of the various gambling markets.
Get a Gambling License from a Respected Gaming Jurisdiction
The first thing an online casino player checks in an online casino is the license it has. You need to make sure that the regulator you choose to apply to has a good reputation, solid licensing requirements, taxes, and costs and a reasonable duration of the application acceptance procedure.
There are several popular gambling regulators such as the UK Gambling Commission, the Alderney, Curacao, Gibraltar, the Isle of Man and the Malta Gaming Authority. These regulators have provided licenses to the most popular online casinos. However, before you choose on a targeted jurisdiction, make sure you check the gambling laws in its local legislation. There are many countries that have banned gambling activities, so this is something you need to pay special attention to.
Provide Multiple Payment Options
A safe and trustworthy payment system provider can save you from a lot of trouble. The best and most convenient option is to have the payment methods provided by the software provider itself. But, you need to keep in mind your targeted players and make sure that they are given the right choice of payment methods. These methods must comply with the jurisdiction as well and must offer fast transactions so that your players won't complain.
Make sure you offer your players credit and debit cards, pay-by-phone options, eWallets, and even cryptocurrency, if possible.
Invest in the Website Design
Although this might seem irrelevant in comparison with all the legal stuff, a nice website design is what will attract your customers. Players look for a modern-looking, user-friendly, easy to navigate website, where all the information is in its place and is easily accessible. Loading time is highly important as well.
Make sure you implement all of these things into your website, and if you're not sure how to do that, ask for professional help.
A Solid Affiliate Marketing Strategy Is a Must
This is the part you need to pay special attention to. If you want to launch your website properly and attract players from the very beginning, you will need to choose a respectable and trustworthy affiliate that will work on the marketing for you in this highly competitive market. Experienced affiliates know how to present your online casino as a reliable and secure site since they're usually casino players themselves.
They provide truthful info to players, share the tips and tricks and use a skillful SEO to market your business and attract traffic to your website. They actually deliver referral traffic to your casino by placing links on their websites. Their websites also usually offer guidelines and rankings so people who search for a good casino would choose the ones ranked highest and with the best scores.
Implement High-Security Measures
Another thing players check in online casinos is the security measures used for their protection. The most popular online casinos use high-end encryption protocols, such as the 256 and 128-bit AES/SSL encryption technologies. These encryptions serve to provide a safe transfer of information from your players' computers to your online casino servers and vice versa. They encode the information and prevent interceptors from taking advantage of that information. When players see that you use an encryption technology, they feel safe and they trust you.
Provide Fair and Random Gaming
The first question that pops into the mind of a player is whether your casino provides fair and random game outcomes. In essence, you should not worry about this if you have chosen the right software providers since software providers cannot gain a good reputation if their games are not being tested for fairness and randomness often. However, even though you are positive that the software provider uses a Random Number Generator, make sure you display that fact on the bottom of your homepage so that your customers are convinced.
The RNG creates random sequences in intervals and produces different series of numbers each time the player plays. They run on independent algorithms and the RNG software, which make sure that the players get fair and random outcomes. In addition to that, when a game runs on a RNG, it is impossible for the player to predict the outcome of the game, count cards in blackjack or use winning strategies.