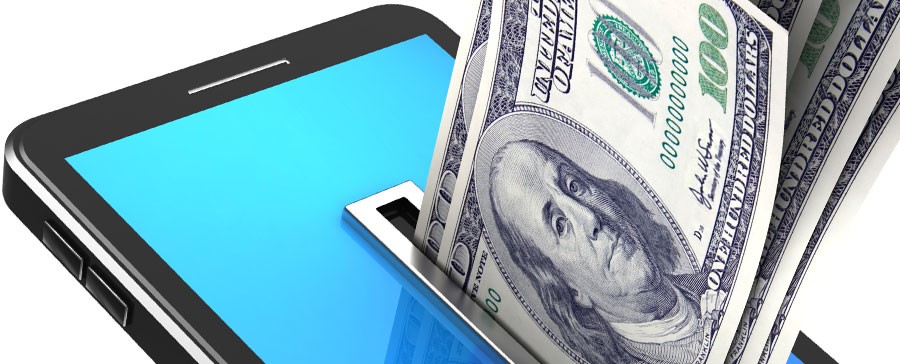 You play at an online casino with the aim to win some cash, to be perfectly honest. No one goes to an online casino to play just for fun. You spend money and you want to gain some. That is why you're searching for casinos that offer the most generous bonuses and the best promotions so you can win as much as you can.
And you probably will win something, depending on how much you have deposited. However, it is time to withdraw your money. It's time to cash out those winnings. So, what's the next step? What is the best way to cash out your winnings and not lose money on wagering or fees? We'll give you several tips so you can withdraw the most out of your winnings.
Play at a Safe and Regulated Online Casino
Before you even start playing at an online casino, you should check it for safety and licenses. Casinos that hold at least one license by the well-reputed regulatory bodies are safe casinos for you to deposit your money. There are several regulatory bodies that you can trust, who keep track of the casino's activities and make sure they abide by the rules.
The UK Gambling Commission and the Malta Gaming Authority are the current regulatory bodies that players blindly trust since they have proven to license only the safest and the most secure online casinos. Although, if the casino has a gambling license by the Government of Curacao, that is a good choice, as well.
The reason why you need to look for a regulated casino is that you need to be sure that the casino will give your money, in the first place. There are myriad of illegal casinos that trick players into depositing and never give them their winnings nor deposits back. So, in order to really be able to withdraw your money, you need to know that the casino is regulated.
Look for an Online Casino That Has Low Wagering Requirements and Withdrawal Limits
Wagering requirements and withdrawal limits are the next things you should pay attention to. As soon as you've established that the casino is perfectly safe and regulated, go to the Terms & Conditions section. Find the Wagering Requirements part and read it carefully. Most of the online casinos have insane wagering requirements – that is the percentage of the money you need to wager in order to be able to withdraw your money.
However, there are plenty of online casinos that do not limit you in that way and provide you with a gaming time with no or low wagering requirements. Try to find a casino like that, otherwise, you will withdraw only a small share of your winnings.
In addition, check the Withdrawal Limits part. Casinos usually put a limit on the money you can withdraw in a day, in a week or in a month. Of course, there are casinos with no withdrawal limits, but these are extremely rare, so try to find a casino that has a reasonable withdrawal limit.
Choose a Cost-Effective and Fast Withdrawal Method
Each casino offers a number of payment methods you can choose from in order to withdraw your winnings. You can choose from eWallets, credit and debit cards, wire transfers, physical checks, and even cryptocurrency online wallets. All of these methods have their own withdrawal processing times, fees and other terms you need to read about before you choose them. So how to choose the right payment method, which will provide you with safe, fast and cost-effective withdrawals?
For one thing, the most widely-used methods by players are credit cards and eWallets. These are secure, encrypted and offer a faster withdrawal processing time than any other method. With other methods, you may need to wait 10 days and up to a month so you can get to your money. Skrill, ecoCard, Neteller, VISA, and MasterCard are all good options for you to choose from. The eWallets offer almost instant withdrawals, while withdrawals with credit cards can take up to 5 days. But most importantly, these two methods require a really smaller fee in comparison with others.
Documents You Need to Submit in Order to Withdraw Your Winnings
Casinos, in most cases, ask you to provide them with personal documents for identification as soon as you register, however, there are those casinos that use the most sophisticated technologies that can verify your identity on their own. Nevertheless, if a casino requires documents, provide them. This is for your own good because this way you know that your money is safe there and that no one else but you can withdraw them.
Regardless of whether the casino asks for your documents from the beginning of your gaming time, it will certainly ask for them when you will request a withdrawal. In fact, you will first need to fill out some withdrawal forms, then scan your documents. A driver's license, utility bills, a passport or some other document for identification that shows your address and name will be enough. The casino must take precautions like this in order to keep you safe and prevent identity thefts and frauds.
Withdrawal Steps
Finally, we've come to the part where you actually withdraw your money. To recapitulate: you've chosen a regulated casino that has low or no withdrawal limits and wagering requirements, you've made your decision on the payment method and you have your personal documents ready by your side. Now it's time to do a few simple clicks. Online casinos do their best in order to make this process as easier and as simple as possible.
So, usually, the first step is logging in and opening the Cashier section, where you will find two options: Deposits and Withdrawals. Click Withdrawals, and wait for the next instruction. The second step is choosing the method. As you have already chosen your preferred method, click on it and you can continue. The final step is providing the personal information that the casino requires, enter the sum of money you want to cash out and click Withdraw. Congratulations, you've made it!